Turkish club football giants Fenerbahce are interested in a free transfer move for Crystal Palace striker Christian Benteke whose contract at Selhurst Park expires this month.
The interest of Fenerbahce in the Belgian international was revealed by Turkish newspaper Takvim. It was stated that the Turkish Super League giants are keen on signing the player who could still stay at Crystal Palace by signing a new deal.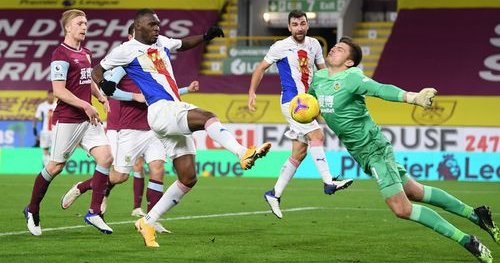 The future of Benteke and a lot of Crystal Palace players is in serious doubts as the club continues to be without amanager after the exit of veteran tactician Roy Hodgson at the end of the just concluded season. Hodgson left Crystal Palace this summer at the end of his contract with the South London outfit.
Several Palace players including Benteke are in the final weeks of their respective Crystal Palace contracts. Up to a dozen players have a few weeks left on their contracts.
For Benteke, Fenerbahce are interested in signing him when he becomes a free agent. Fenerbahce are not the only Turkish Super League club interested in him. It was also revealed that Turkish champions Beskitas want to sign him but they are yet to open talks with his representatives. It remains to be seen if Beskitas would still offer the former Aston Villa player a deal due to his huge wage demands.
Benteke and his representatives reportedly told Fenerbahce that he wants a salary worth €6m on a yearlybasis but the club is ready to offer him €3m per annum plus bonuses.
Belgian national team striker Benteke was the form player for Crystal Palace in the final months of the season. In total, Benteke scored 10 goals in 30 appearances on the Premier League stage as the Eagles secured their stay in the division with several games to play.