The ability of Crystal Palace to get a result without star player Wilfried Zahais one of the recent topics on the Premier League scene after the club struggled without the Ivorian international during their last game against Burnley at Turf Moor. Without Zaha, Crystal Palace offered little in attack as the South Londoners were beaten by the Clarets. They suffered their fourth defeat of the new Premier League season via a 1-0 loss to Burnley with Chris Wood getting the lone goal of the game as early as the eighth minute.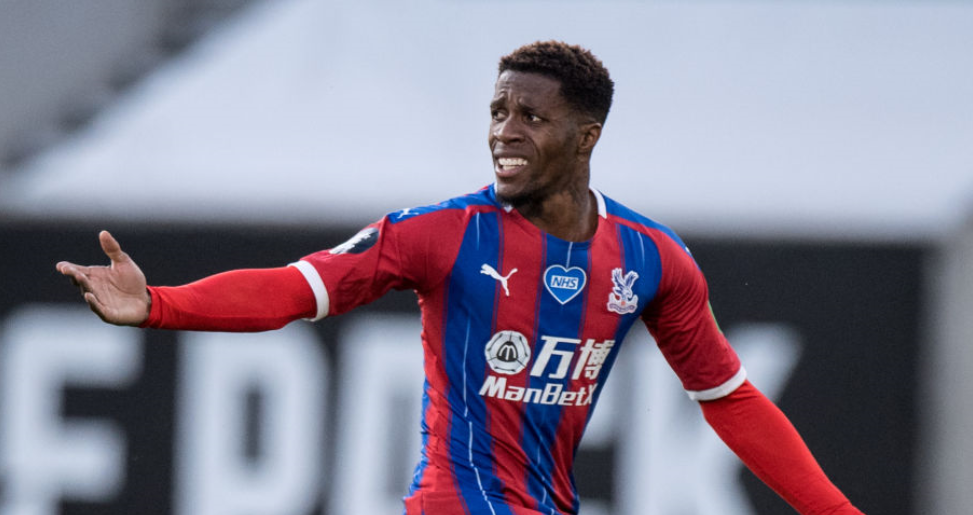 According to the statistics made available by OptaJoe, Crystal Palace have lost a whooping 2o of the 28 games played without WilfriedZaha in the Premier League since he rejoined the club at the start of the 2014/15 season. This means that the Eagles have lost 71.4% of those games.
Wilfried Zaha was left out of the Crystal Palace squad for the Burnley
game played at Turf Moor on Monday night after he tested positive for Coronavirus and had to self-isolate on the back of him getting the result. As part of government guidelines on Covid-19, persons who have tested positive for the virus will need to self-isolate for at least 10 days until the positive Covid-19 result turns to negative Covid-19 result.
It's unknown whether Zaha will be available for the next league game for the Eagles. In the first game of matchday 1o in the Premier League, Crystal Palace will play hosts to Newcastle United on Friday night hoping to bounce back from the slim defeat at the hands of Burnley. The result was enough to take the Clarets out of the relegation zonewith five points from the eight games played, while Crystal Palace have dropped three places on the Premier League standings. The Eagles have dropped from eighth to 11th place on the league table with 13 points from eight games played.